Center on Wrongful Convictions
---
The above film vividly captures some of our clients' experiences before and after their exonerations. We gratefully thank photographer Andy Goodwin for creating it.
---
Davontae Sanford is free at last
Davontae Sanford was just 14 when he was arrested outside of his home in his pajamas and coerced into confessing to a quadruple homicide he had no knowledge of and certainly did not commit. On June 8, 2016, at the age of 23, Davontae finally walked out of prison, thanks to the efforts of the Center on Wrongful Convictions of Youth and others on his large legal team. Northwestern's own Megan Crane discusses Davontae's false confession in this Atlantic article: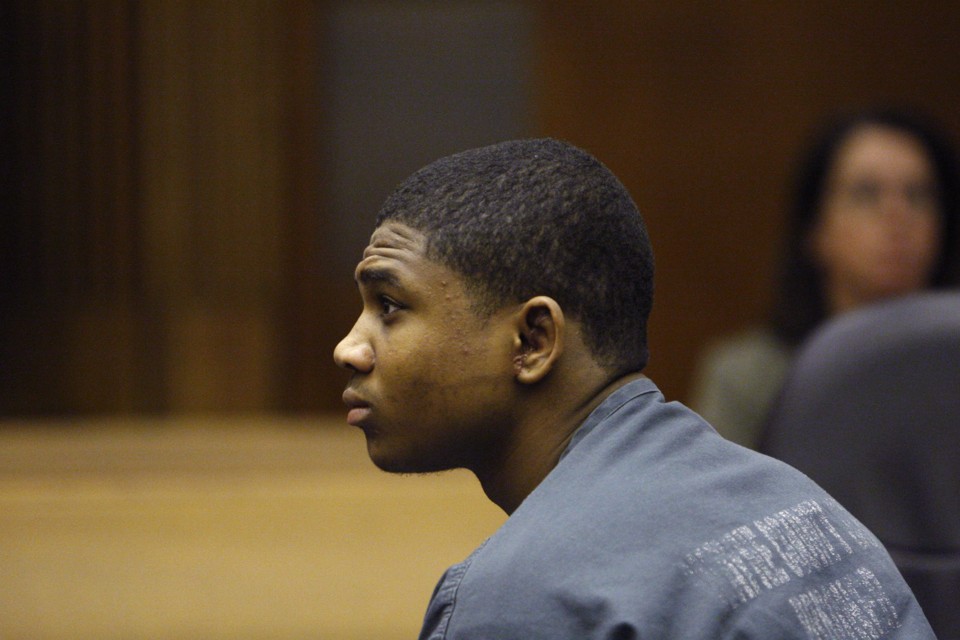 Read much more about Davontae's exoneration here.
---
CWC Director Karen Daniel discusses wrongful convictions on the Undisclosed podcast
---
Steve Drizin and Laura Nirider discuss the Brendan Dassey false confession case
---
CWC's Steve Drizin joins fight on behalf of a former Michigan reserve police officer
---
The friendship of two CWC clients is front-page news
Dana Holland and Christopher Coleman shared more than a cell in prison; they shared claims of innocence and dreams of freedom. Eventually, they also shared an attorney: Karen Daniel, now Director of the Center on Wrongful Convictions. Chicago Tribune investigative reporter Steve Mills details their friendship and their eventual exonerations, a decade apart, in this incredible story: Innocent prisoners jailed in same call forge friendship, and freedom.
---
Daniel Andersen is officially declared innocent
On December 18, 2015, Cook County Circuit Court Judge Alfredo Maldonado granted our client Daniel Andersen a certificate of innocence: a judicial certification that he is actually innocent of the crime for which he spent 27.5 years in prison. More...
---
Jason Strong goes home after 15 years behind bars for a crime he did not commit
Jason Strong was released from Menard Correctional Center on May 28, 2015, after 15 years behind bars for a crime he did not commit. His release came after the Illinois Attorney General's Office and Lake County State's Attorney Michael Nerheim that agreed they had no objection to the granting of Strong's federal habeas petition. More...
---
In Memoriam: Our Beloved Jane Raley
It is with the greatest sadness that we announce the passing of Co-Director Jane Raley, a member of our legal staff since 2000 and truly the heart of the Center on Wrongful Convictions.  She died peacefully at home on Christmas morning 2014, surrounded by her loving family.
The cause of criminal justice lost one of our greatest and most compassionate warriors.  Jane was an incredible lawyer, a tenacious advocate for her clients, a revered mentor of law students and young lawyers, and an exceptionally loving and caring person.  All who knew her will miss her beyond measure.  Many innocent men and women are free from their convictions due to Jane's work, and many young lawyers are out doing good in the world—and understand the good that attorneys can accomplish—due to Jane's magnificent example during her 14 years as a law professor at Northwestern University School of Law.
A sampling of online tributes to Jane:
Rest in peace, our dear Jane.
(In lieu of flowers, the family asks that donations be made in her memory to the Jane Raley Memorial Fund at Northwestern University School of Law. Please contact emily.mullin@law.northwestern.edu for more information.)
---